Yes, you're reading it right! Grooming is a very important part of life for a new born baby! They've got ears, hair, a nose, fingers and toes, and just like us grownups all of these need looking after!
Fingers and Toes
Ok, let's start with digits – what on earth can we say about babies' digits – lots actually. These little extremities need looking after and this can be seriously daunting when a baby finger nail is sooo tiny that you can scarcely see it to trim it.
Such a nerve wrecking and heart wrenching task when the little mite is fresh out of the wrapper! Dangerous little weapons they are too – finger nails that is!  New born babies have a tendency to scratch & scrape unaware that they are hurting themselves..and Mum & Dad too!
Don't be too hasty in cutting back newborns' nails; rather cover them with soft natural mittens or socks. Once they have hardened up it is ok to cut them albeit it very carefully. Make sure to use a scissors or clippers specially designed for babies.
Finger nails grow a lot faster than toe nails and may even require
attention two or three times a week. It may be wise to wait until baby is sleeping to avoid any wriggling or squirming!Tiny Tots Direct have a good selction of Baby grooming kits and value prices.
Blocked Nose
Cute and all as babies' noses are, they do get little bogies, and someone has to clean them…that someone is you! Many wonder the best way to go about this delightful task, and there are as many methods as there are babies! However, it is recommended that you use an aspirator. Cotton buds are not recommended. 4little1 have the only aspirator which is available in UK on prescription – it is also paediatrician approved to use from birth.
Little Ears
They say you should never put anything smaller than your elbow in your babies' ear! So how are you supposed to clean them I hear you ask! Simple answer to this one is that you don't! You can clean outside the ear with a damp bud or cloth but never ever stick the bud into your babies' ears. This will just push the wax in further and you may damage your babies' ear. If the wax build up is such that you can't see into babies' ear then you should seek the help of a medical professional who will fix that for you.
Bath Time
Bathing baby can be a nerve wracking experience for new mothers and understandably so. Did you know that a baby can drown in less than an inch of water! Th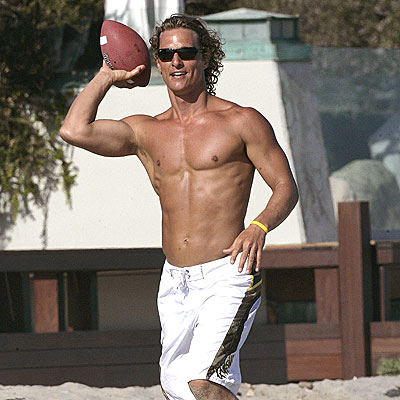 is is stating the obvious but nonetheless..never ever leave a baby alone in even the tiniest bit of water!  If Matthew Mc Conaughey is bare chested & urgently ringing your front door, just scoop baby out of the bath and into a cosy towel.
Hair Care
Now to the crowning glory, some babies come into this world bald as an eagle, others arrive with a shock of hair that would put the biggest fro to shame. Baby hair varies every bit as much as adult. I was shocked to hear that people have been known to shave off a babies' downy hair thinking that it promotes re growth of thick luscious locks – there is no proof of this. Please don't do it! There is no need for overly frequent washing – just make sure to use a gentle mild shampoo with a balanced pH and avoid using too much pressure – especially on the soft part on top of the head.
Cradle Cap
If your baby has cradle cap, dont be too concerned, this is completely normal and will actually clear up on its own. However you may want to give it some attention as it can look a bit nasty. As with any scab, avoid picking it as it can cause babys' head to bleed. Rub the area with baby oil or petroleum jelly – if you do this at night,the scab will loosen and you can gently wash it away in the morning.
Please remember that these are just guidelines and any concerns you have should be addressed to a healthcare professional.
Feel free to share any tips you might have with us via the comments facility.. there is never too much information !